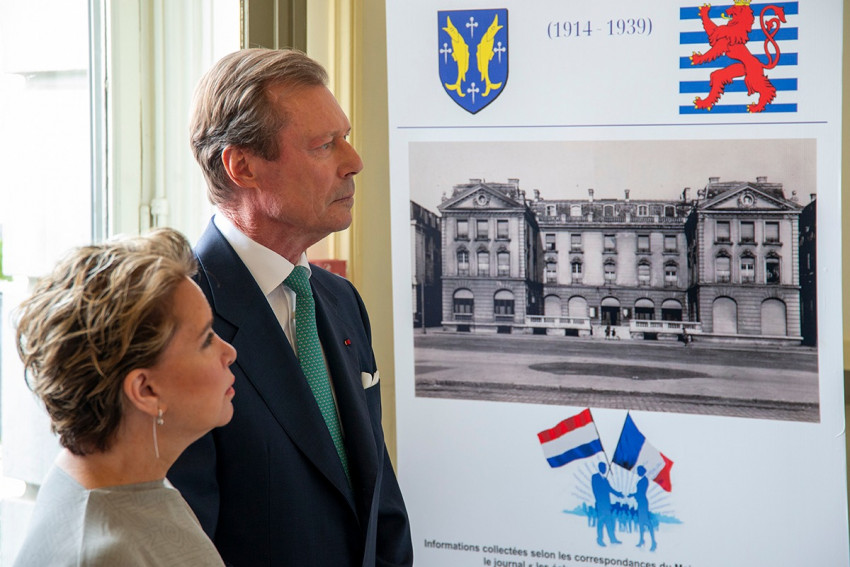 The Grand Ducal couple were in Longwy on Sunday June 18 to celebrate the centenary of the acquisition of the current town hall in the enamel city, financed in the last century (1923) in part by Luxembourg and its Grand Duchess Charlotte with a donation of 500,000 francs, after the Hôtel de Ville, located in the upper town, had been destroyed during the Great War.
Prince Jacques de Bourbon Parme, nephew of Grand Duchess Charlotte de Luxembourg, was born in the former Hôtel des Récollets (now the town hall), the result of Count de Saintignon's plan to turn Longwy into a spa town around the Eau des Récollets, which was exploited from 1910 to the 1920s.
This building bears witness to Longwy's shared history with the Grand Duchy of Luxembourg.
On this occasion, Grand Duke Henri and Grand Duchess Maria Teresa were presented with a re-edition of the original Grand Vase Duchesse Charlotte.
---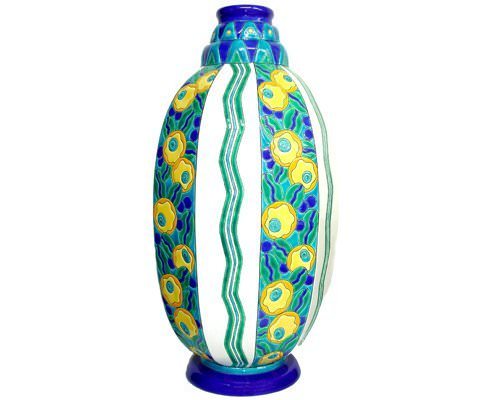 Art deco - Grande Duchesse Charlotte vase
---